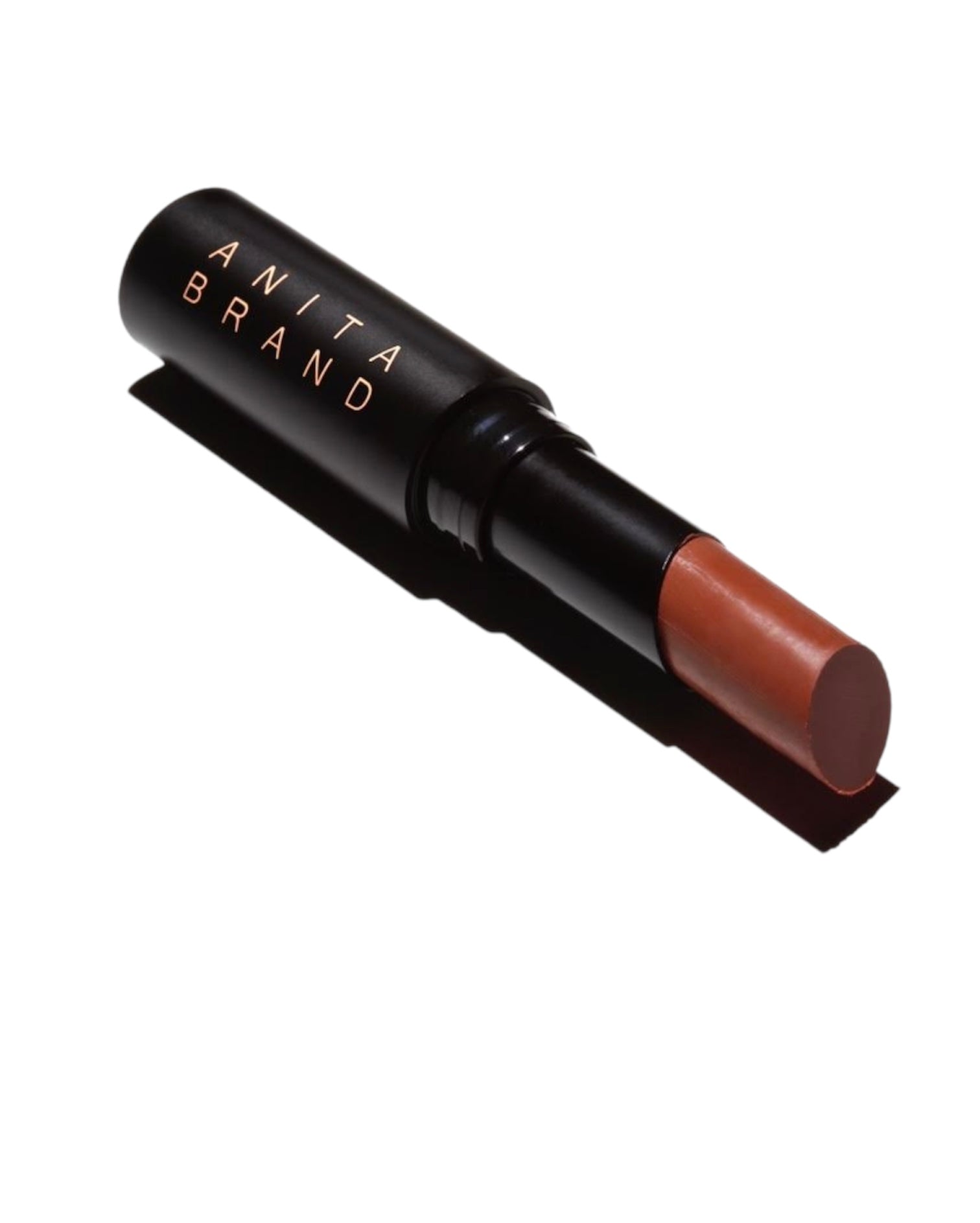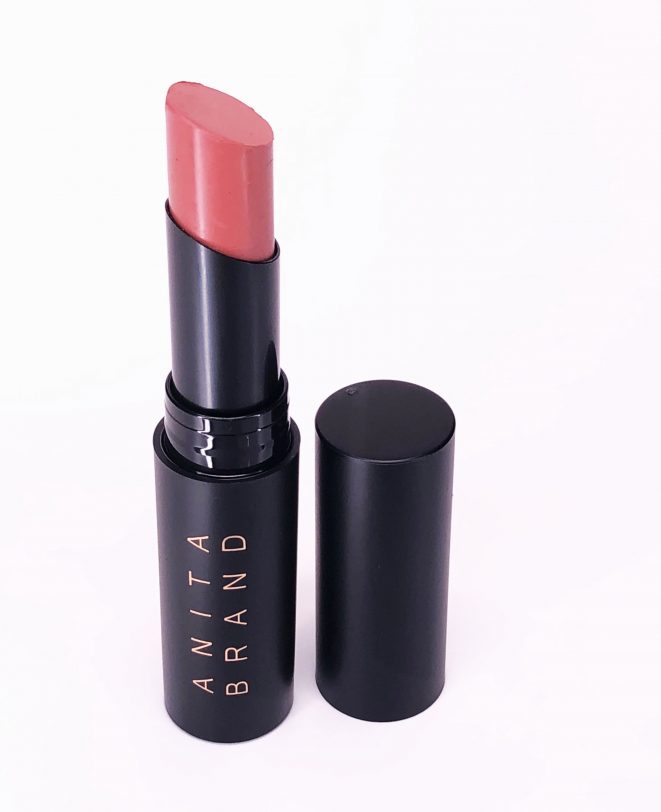 Sale price
€14,00
Regular price
Fantastic🫦
Warm colour,nice layering.Δε ξηραινει τα χειλη,ειναι εκπληκτικο🌷
Υπέροχο
Πολύ σταθερό ματ κραγιόν αφήνει Ωραια αίσθηση στα χείλη με υπέροχο άρωμα!
Epic Lipstic
Είναι το καλύτερο κραγιόν για εμένα!! Με έχει κερδίσει η απόχρωση και η διάρκεια που έχει! Έχει γίνει το αγαπημένο μου! Και είναι και parabens free!!
❤️
Καταπληκτικό!! Αίσθηση διαρκής ενυδάτωσης στα χείλη κ μακράς διάρκειας κραγιόν
CREAM2MATTE - TOFFEE
Sale price
€14,00
Regular price
Product description
Shipping
Refunds
CREAM2MATTE LIPSTICKS
MADE IN ITALY
*
NOT TESTED ON ANIMALS
*
VEGAN
* NO Parabens
* NO TEA ( Triethanolamine )
* NO Paraffin
* NO Paraffinum 
Liquidum
* NO Gluten
* NO Alcohol
* NO Preservative
* NO Oils
*
 NO Perfume
PACKAGING:
Airtight stylo - ALWAYS KEEP THE CAP TIGHT ON
The formula of the lipsticks are creamy at first then dries down to a matte finish after getting in to contact with air, make sure the cap is always closed after use to preserve Your lipstick fresh and in best condition.
ΑΕΡΟΣΤΕΓΗΣ ΣΥΣΚΕΥΑΣΙΑ - ΚΛΕΙΝΕΤΕ ΠΑΝΤΑ ΤΟ ΚΑΠΑΚΙ
Η ΣΥΝΘΕΣΗ ΑΠΟ ΤΟ ΚΡΑΓΙΟΝ ΕΙΝΑΙ ΚΡΕΜΩΔΗΣ ΣΤΗΝ ΕΦΑΡΜΟΓΗ ΚΑΙ ΣΤΕΡΕΟΠΟΙΕΙΤΑΙ ΣΕ ΜΙΑ ΜΑΤ ΕΠΙΣΤΡΩΣΗ ΟΤΑΝ ΕΡΘΕΙ ΣΕ ΕΠΑΦΗ ΜΕ ΤΟΝ ΑΕΡΑ.
ΜΕΤΑ ΤΗΝ ΧΡΗΣΗ ΚΡΑΤΑΤΕ ΤΟ ΚΑΠΑΚΙ ΠΑΝΤΑ ΚΛΕΙΣΤΟ, ΓΙΑ ΝΑ ΔΙΑΤΗΡΗΘΕΙ ΤΟ ΚΡΑΓΙΟΝ ΣΤΗΝ ΚΑΛΥΤΕΡΗ ΤΟΥ ΜΟΡΦΗ.
TEXTURE DESCRIPTION / ΠΕΡΙΓΡΑΦΗ ΥΦΗΣ:
This amazing long lasting lip stylo covers the lips with an intense veil of silkiness and colour. Its creamy and spreadable formulation, long lasting tested, offers comfort and softness, staying put for hours without the need of touch ups. It feels super smooth and lightweight on the lips, leaving a super pigmented matt finish.
ANITA BRAND COSMETICS CREAM2MATTE LIPSTICKS
are in accordance with the EC Regulation n.1223/2009 and do not contain raw materials derived from animals and are suitable for vegan and vegetarian.
- ΕΙΝΑΙ ΣΥΜΦΩΝΟ ΜΕ ΤΙΣ ΟΔΗΓΙΕΣ ΤΗΣ ΕΥΡΩΠΑΙΚΗΣ ΕΝΩΣΗΣ n.1223/2009 ΔΕΝ ΠΕΡΙΕΧΕΙ ΑΚΑΤΕΡΓΑΣΤΑ ΣΥΣΤΑΤΙΚΑ ΑΠΟ ΖΩΑ ΚΑΙ ΕΙΝΑΙ ΚΑΤΑΛΛΗΛΟ ΓΙΑ ΟΜΟΦΑΓΟΥΣ ΚΑΙ ΧΟΡΤΟΦΑΓΟΥΣ.
FORMULA DESCRIPTION / ΠΛΗΡΟΦΟΡΙΕΣ ΣΥΝΘΕΣΗΣ
*flexible and adherent film - ΕΛΑΣΤΙΚΗ ΚΑΙ ΣΤΑΘΕΡΗ ΕΠΙΚΑΛΥΨΗ
*creamy and soft touch
 - ΚΡΕΜΩΔΗΣ ΚΑΙ ΒΕΛΟΥΔΙΝΗ ΥΦΗ
*long lasting effect ( 6H ) - ΜΑΚΡΑΣ ΔΙΑΡΚΕΙΑΣ ( 6 ΩΡΕΣ )
MAIN FEATURES / ΒΑΣΙΚΕΣ ΠΛΗΡΟΦΟΡΙΕΣ
* Formula / ΣΥΝΘΕΣΗ : anhydrous creamy 
- ΑΝΥΔΡΟ ΚΡΕΜΩΔΕΣ
* Finish / ΤΕΛΕΙΩΜΑ : matt lips 
- ΜΑΤ
* Test / ΔΟΚΙΜΗ : long lasting 6h - ΜΑΚΡΑΣ ΔΙΑΡΚΕΙΑΣ 6 ΩΡΕΣ
* Legislation / ΝΟΜΟΘΕΣΙΑ :
-CEE ( Central and Eastern Europe )
-FDA ( Food and Drug Administration )
-JAPAN
-CHINA
ΣΕ ΟΛΑ ΤΑ ΠΡΟΙΟΝΤΑ ΤΗΣ ΚΑΤΗΓΟΡΙΑΣ ANITA BRAND COSMETICS ΔΕΝ ΜΠΟΡΟΥΝ ΝΑ ΠΡΑΓΜΑΤΟΠΟΙΗΘΟΥΝ ΕΠΙΣΤΡΟΦΕΣ ΚΑΙ ΑΛΛΑΓΕΣ
Cash on delivery is only valid for Greece, not for foreign countries.


Greece (max 0.5kg) 2.5€
European Union
– via ELTA services (max 0.5kg) 10€
Non-European Union:
– via ELTA services (max 0.5kg) 10€

In case of non-acceptance of the import of the products in your country, or for customs charges our company does not bear any responsibility.
Within 14 days from the date of receipt, you have the right to exchange any Products bought, without any damage to you and without being required to disclose the reason for which you wish to exchange, provided that the Products to be returned are in the same condition as upon their receipt, without being worn or damaged.
All returned items will be inspected by THE BRAND SHAKER© Team. They must be new, unused and in their original state. Any product returned that is incomplete, damaged, worn or dirty will not be repeated and will be returned to its buyer.
For your convenience, upon delivery of the Products, it is advisable that you personally check the condition of the Products for any defects or problems with your order, its packaging or the Products. In case of return, any dispatch expenses resulting from such return of Products are born by yourselves.
For the shipment of jewelry to us for any reason (repair, exchange etc) our company bears no responsibility.
RETURNS OR EXCHANGE WITHOUT THE RECEIPT WILL NOT BE ACCEPTED.
OUR COMPANY HAVE NO RESPONSIBILITY IN CASE OF A BREAK OF A JEWEL UNLESS IT BROKE WHEN IT IS SHIPPED TO YOU. THE COST OF RETURNING THE PRODUCT IN ANY CASE IS ADDED TO THE CUSTOMER.
OUR COMPANY HAVE NO RESPONSIBILITY IN CASE OF THE DESTRUCTION OF THE COLOUR AND THE PLATING OF THE JEWELRY AND, ESPECIALLY, IN THE CASE OF FAUX JEWELRY SHOULD BE EXTREMELY CAREFUL IN THEIR CARE.
WARNING!!!
Until the product arrives back to our company, it is very important to ensure its safe transport as it is under your responsibility, so that the product is not lost or damaged and therefore it is impossible to return or change it.
WARNING!!!
DISCOUNTED PRODUCTS ARE NOT ACCEPTED FOR EXCHANGE OR RETURNS
RETURNS OR EXCHANGE ARE NOT ACCEPTED FOR ALL THE PRODUCTS OF THE ANITA BRAND COSMETICS CATEGORY IN NO CASE
RETURNS OR EXCHANGE ARE NOT ACCEPTED FOR ALL THE PRODUCTS OF THE CATEGORY DIAMONDS & FINE JEWELRY IN NO CASE
BEFORE RETURNING ANY PRODUCT IT IS ESSENTIAL TO CONTACT THE BRAND SHAKER© CUSTOMER services!!!
THEBRANDSHAKER@GMAIL.COM
Please contact THE BRAND SHAKER customer services.
THEBRANDSHAKER@GMAIL.COM