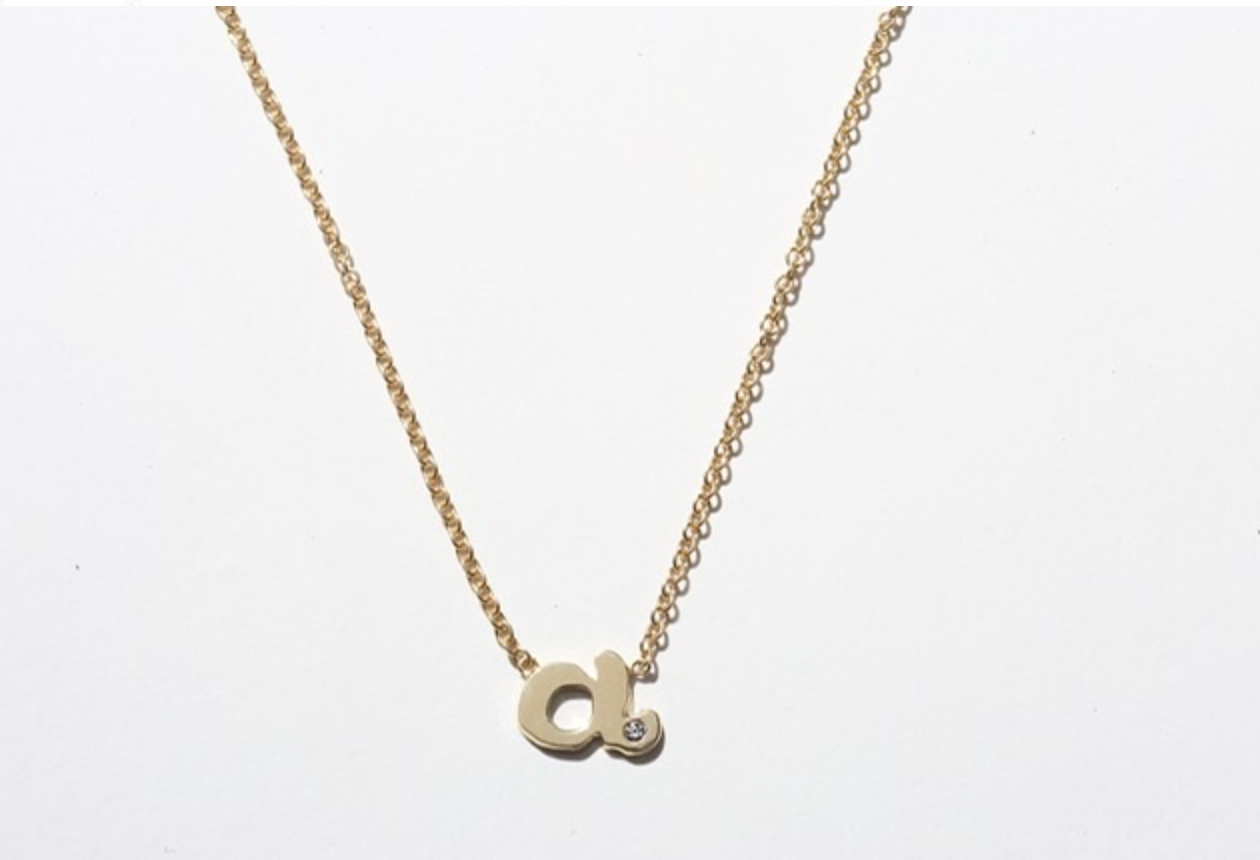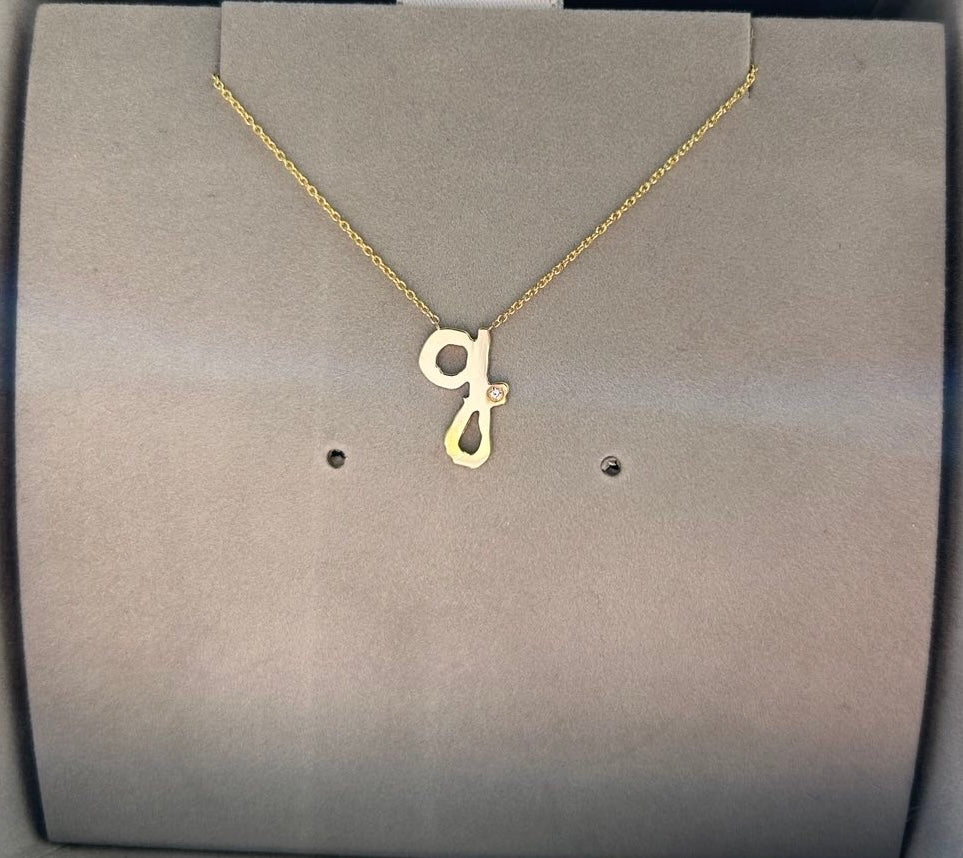 DIAMOND HANDWRITTEN MONOGRAM NECKLACE
Sale price
€395,00
Regular price
€396,00
DIAMOND HANDWRITTEN MONOGRAM NECKLACE
Sale price
€395,00
Regular price
€396,00
Product description
Shipping
Refunds
18K Gold necklace available in a lowercase font of letters of your choice decorated with one brilliant cut diamond 0,01ct.
Our unique custom made fine jewelry line are made with carefully selected diamonds and created from 18K gold by highly qualified specialists.
This playful yet elegant all-day style necklace is suitable for everyone who loves to wear exclusive, personalised and recognisable fine jewelry!
Designed and handmade in Greece.
You can select the color of the metal and the letter of your choice.
Available in 18K Yellow Gold, 18K White Gold, or 18K Rose Gold
Chain Length: 40cm 18k
Diamond: 1 x 0,01ct
Letter "a" Measurement: 0,9cm x 0,7cm
Weight ~ depends of the letter
*For the design of the letter you are interested in please contact us.
Each jewelry comes in it's own specially handmade luxurious velvet box with the certification of authenticity and quality.
All our diamonds are conflict-free so you can be certain that our diamonds are coming from the most reputable providers.
Cash on delivery is only valid for Greece, not for foreign countries.


Greece (max 0.5kg) 2.5€
European Union
– via ELTA services (max 0.5kg) 10€
Non-European Union:
– via ELTA services (max 0.5kg) 10€

In case of non-acceptance of the import of the products in your country, or for customs charges our company does not bear any responsibility.
Within 14 days from the date of receipt, you have the right to exchange any Products bought, without any damage to you and without being required to disclose the reason for which you wish to exchange, provided that the Products to be returned are in the same condition as upon their receipt, without being worn or damaged.
All returned items will be inspected by THE BRAND SHAKER© Team. They must be new, unused and in their original state. Any product returned that is incomplete, damaged, worn or dirty will not be repeated and will be returned to its buyer.
For your convenience, upon delivery of the Products, it is advisable that you personally check the condition of the Products for any defects or problems with your order, its packaging or the Products. In case of return, any dispatch expenses resulting from such return of Products are born by yourselves.
For the shipment of jewelry to us for any reason (repair, exchange etc) our company bears no responsibility.
RETURNS OR EXCHANGE WITHOUT THE RECEIPT WILL NOT BE ACCEPTED.
OUR COMPANY HAVE NO RESPONSIBILITY IN CASE OF A BREAK OF A JEWEL UNLESS IT BROKE WHEN IT IS SHIPPED TO YOU. THE COST OF RETURNING THE PRODUCT IN ANY CASE IS ADDED TO THE CUSTOMER.
OUR COMPANY HAVE NO RESPONSIBILITY IN CASE OF THE DESTRUCTION OF THE COLOUR AND THE PLATING OF THE JEWELRY AND, ESPECIALLY, IN THE CASE OF FAUX JEWELRY SHOULD BE EXTREMELY CAREFUL IN THEIR CARE.
WARNING!!!
Until the product arrives back to our company, it is very important to ensure its safe transport as it is under your responsibility, so that the product is not lost or damaged and therefore it is impossible to return or change it.
WARNING!!!
DISCOUNTED PRODUCTS ARE NOT ACCEPTED FOR EXCHANGE OR RETURNS
RETURNS OR EXCHANGE ARE NOT ACCEPTED FOR ALL THE PRODUCTS OF THE ANITA BRAND COSMETICS CATEGORY IN NO CASE
RETURNS OR EXCHANGE ARE NOT ACCEPTED FOR ALL THE PRODUCTS OF THE CATEGORY DIAMONDS & FINE JEWELRY IN NO CASE
BEFORE RETURNING ANY PRODUCT IT IS ESSENTIAL TO CONTACT THE BRAND SHAKER© CUSTOMER services!!!
THEBRANDSHAKER@GMAIL.COM
Please contact THE BRAND SHAKER customer services.
THEBRANDSHAKER@GMAIL.COM