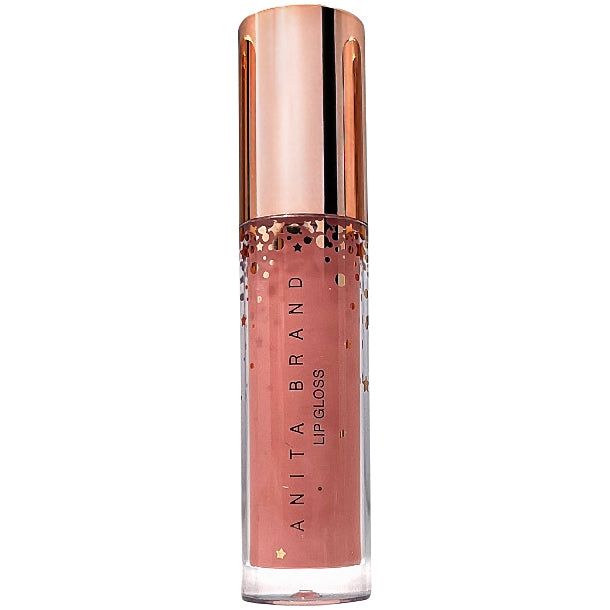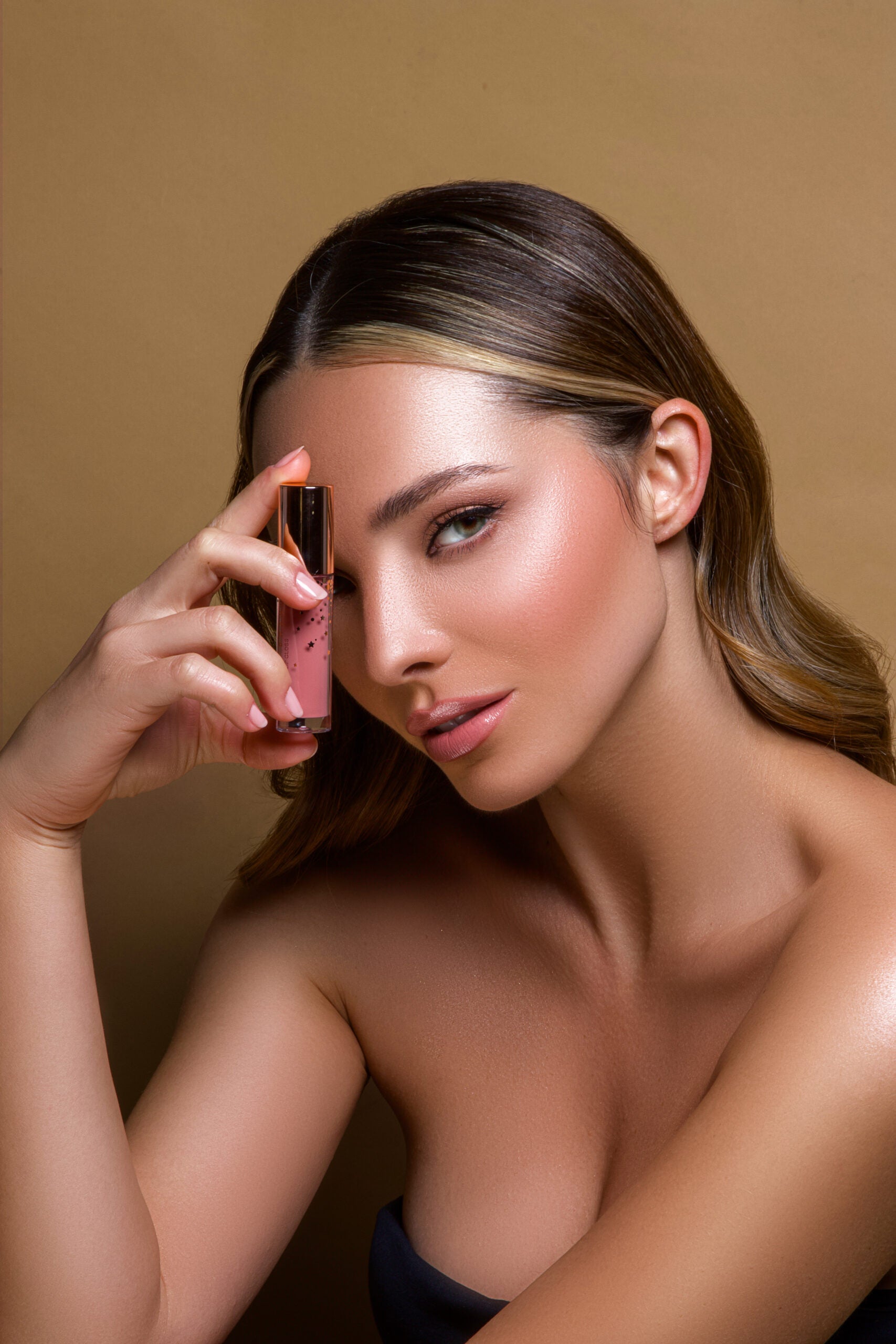 ROSY NUDE EXTREME BRILLIANCE HYALURONIC GLOSS
Sale price
€19,00
Regular price
€0,00
ROSY NUDE EXTREME BRILLIANCE HYALURONIC GLOSS
Sale price
€19,00
Regular price
€0,00
Product description
Shipping
Refunds
*
DERMATOLOGICALLY TESTED
*
NOT TESTED ON ANIMALS
*
VEGAN
*
CRUELTY FREE
Characteristics:
HYALURONIC GLOSS
BRILLIANT COLOUR
ANTI-WRINKLE EFFECT
GLOSS FINISH
NUDE COLOUR
SOFT FORMULA
Χαρακτηριστικά:
GLOSS ΜΕ ΥΑΛΟΥΡΟΝΙΚΟ
ΥΠΕΡΟΧΟ ΧΡΩΜΑ
ΑΝΤΙΡΥΤΙΔΙΚΟ ΑΠΟΤΕΛΕΣΜΑ
ΑΠΑΛΗ ΦΟΡΜΟΥΛΑ
ΣΤΑΘΕΡΟΠΟΙΕΙ ΤΟ ΧΡΩΜΑ ΣΤΑ ΧΕΙΛΗ
MADE IN ITALY
Description:
Our ROSY NUDE BRILLIANCE HYALURONIC GLOSS has a brilliance of a lacquered effect. Versatile polymers combined with emollient agents to obtain a homogeneous film with good durability. Soft and pleasant formula that, thanks to the addition of hydrophobic resins, fixes the colour on the lips.
Ultra-reflective polymers and transparent gelling agents for a volumizing effect and a transparent film that enhances the gloss finish on the lips.The rich pigmentation of the formula creates a sensual shiny, brilliant colour. It gives total coverage of the lipstick with the extreme brilliance of the gloss.
It also contain the latest generation of hyaluronic acid spheres. These new spheres have a greater capacity to absorb water than the previous generation, whice results in a greater volumizing, anti-wrinkle and long term hydration effect.It also contains a refreshing agent that gives an intense and long-lasting feeling of freshness.
LEGISLATION:
-EU
- FDA
INGREDIENTS/ ΣΥΣΤΑΤΙΚΑ:
DIISOSTESRYL MALATE, POLYBUTENE, DIPENTAERTHRITYL TRI-POLYHYDROXYSTEARATE, GLYCERYL BEHENATE/ EICOSADIOATE, ETHYLHEXYL PALMITATE, CAPRYLYL GLYCOL,ETHYL VANILLINMENTHONE GLYCERIN ACETAL,ALUMINUM HYDROXIDE, PENTAERYTHRITYL TETRA-DI-T-BUTYL HYDROXYHYDROCINNAMATE,TRIHYDROXYSTEARIN, SODIUM HYALURONATE, GLUCOMANNAN. CI 77891, CI 15850, CI 77492, CI 77491, CI 77499.
Περιγραφή:
Το ROSY NUDE BRILLIANCE HYALURONIC GLOSS έχει μια λάμψη και ένα κρυσταλλικό αποτέλεσμα. Αποκτάει ένα ομοιογενές φίλμ με μεγάλη αντοχή. Απαλή και ευχάριστη φόρμουλα που χάρη στην προσθήκη υδρόφοβων ρητινών σταθεροποιεί το χρώμα στα χείλη.
Προσφέρει άμεσο αποτέλεσμα όγκου και διαφανές φίλμ που ενισχύει το γυαλιστερό φινίρισμα στα χείλη. Η φόρμουλα δημιουργεί ένα φωτεινό και λαμπερό χρώμα. Χαρίζει ολική κάλυψη το κραγιόν με την εξαιρετική λάμψη του gloss.
Περιέχει επίσης σφαίρες υαλουρονικού οξέος τελευταίας γενιάς. Αυτές οι νέες σφαίρες έχουν μεγαλύτερη ικανότητα απορροφούν νερό απο την προηγούμενη γενιά, με αποτέλεσμα μεγαλύτερο όγκο, αντιρυτιδικό και μακροχρόνιο αποτέλεσμα ενυδάτωσης. Περιέχει επίσης ένα αναζωογονητικό παράγοντα που δίνει μια έντονη και μακροχρόνια αίσθηση φρεσκάδας.
Νομοθεσία:
-EU
-FDA
MADE IN ITALY
ΣΕ ΟΛΑ ΤΑ ΠΡΟΙΟΝΤΑ ΤΗΣ ΚΑΤΗΓΟΡΙΑΣ ANITA BRAND COSMETICS ΔΕΝ ΜΠΟΡΟΥΝ ΝΑ ΠΡΑΓΜΑΤΟΠΟΙΗΘΟΥΝ ΕΠΙΣΤΡΟΦΕΣ ΚΑΙ ΑΛΛΑΓΕΣ
Cash on delivery is only valid for Greece, not for foreign countries.


Greece (max 0.5kg) 2.5€
European Union
– via ELTA services (max 0.5kg) 10€
Non-European Union:
– via ELTA services (max 0.5kg) 10€

In case of non-acceptance of the import of the products in your country, or for customs charges our company does not bear any responsibility.
Within 14 days from the date of receipt, you have the right to exchange any Products bought, without any damage to you and without being required to disclose the reason for which you wish to exchange, provided that the Products to be returned are in the same condition as upon their receipt, without being worn or damaged.
All returned items will be inspected by THE BRAND SHAKER© Team. They must be new, unused and in their original state. Any product returned that is incomplete, damaged, worn or dirty will not be repeated and will be returned to its buyer.
For your convenience, upon delivery of the Products, it is advisable that you personally check the condition of the Products for any defects or problems with your order, its packaging or the Products. In case of return, any dispatch expenses resulting from such return of Products are born by yourselves.
For the shipment of jewelry to us for any reason (repair, exchange etc) our company bears no responsibility.
RETURNS OR EXCHANGE WITHOUT THE RECEIPT WILL NOT BE ACCEPTED.
OUR COMPANY HAVE NO RESPONSIBILITY IN CASE OF A BREAK OF A JEWEL UNLESS IT BROKE WHEN IT IS SHIPPED TO YOU. THE COST OF RETURNING THE PRODUCT IN ANY CASE IS ADDED TO THE CUSTOMER.
OUR COMPANY HAVE NO RESPONSIBILITY IN CASE OF THE DESTRUCTION OF THE COLOUR AND THE PLATING OF THE JEWELRY AND, ESPECIALLY, IN THE CASE OF FAUX JEWELRY SHOULD BE EXTREMELY CAREFUL IN THEIR CARE.
WARNING!!!
Until the product arrives back to our company, it is very important to ensure its safe transport as it is under your responsibility, so that the product is not lost or damaged and therefore it is impossible to return or change it.
WARNING!!!
DISCOUNTED PRODUCTS ARE NOT ACCEPTED FOR EXCHANGE OR RETURNS
RETURNS OR EXCHANGE ARE NOT ACCEPTED FOR ALL THE PRODUCTS OF THE ANITA BRAND COSMETICS CATEGORY IN NO CASE
RETURNS OR EXCHANGE ARE NOT ACCEPTED FOR ALL THE PRODUCTS OF THE CATEGORY DIAMONDS & FINE JEWELRY IN NO CASE
BEFORE RETURNING ANY PRODUCT IT IS ESSENTIAL TO CONTACT THE BRAND SHAKER© CUSTOMER services!!!
THEBRANDSHAKER@GMAIL.COM
Please contact THE BRAND SHAKER customer services.
THEBRANDSHAKER@GMAIL.COM